NEWS BLOG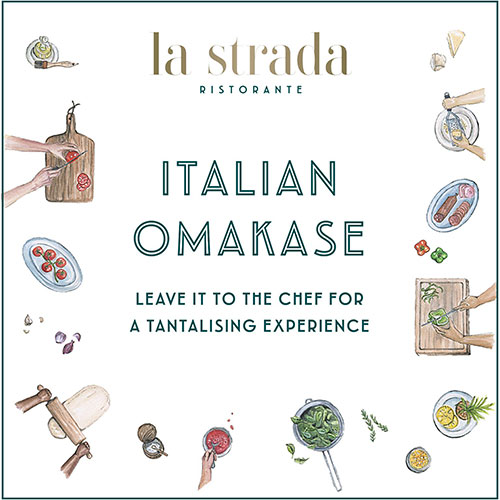 A Chef's Surprise
You have probably heard of the word "Omakase" in Japanese restaurants, but not so often in an Italian restaurant.
We are excited to share with you about La Strada's 5-Course Italian-Omakase menu, which is seasonally curated using only premium ingredients that are sourced as freshly as possible. Leave it to Chef Dalton & team and get ready to be swept away on this culinary adventure.
Due to the nature of the menu, kindly contact us at least one day in advance at 6735 6656 or 8940 3879 for enquiries or reservations. Do remember to inform us of your dietary restrictions, if any. Price ranges from $150++ for 2-5 people. Expect the unexpected and get ready to leave satisfied!