NEWS BLOG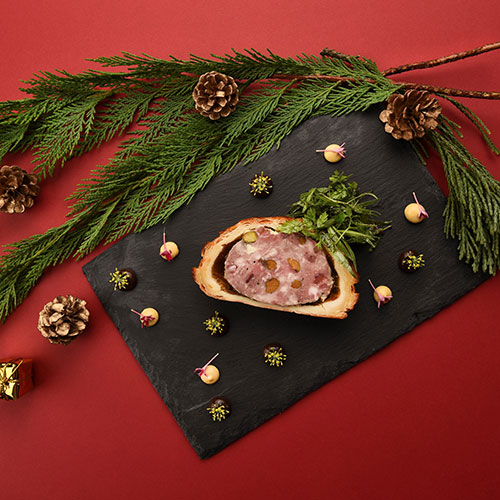 A French Christmas Feast Awaits
This Christmas, celebrate in the comfort of your home with Bistro Du Vin.
Delight your loved ones with an array of French classics such as Cochon De Lait Rôti ($180 for half portion, $320 for full portion), a delicacy featuring crispy suckling pig, roasted potatoes and Brussel sprouts with bacon, Rôti de Boeuf ($80) – classic roasted beef, paired with indulgent foie gras sauce, creamy truffle gratin Dauphinois and Brussel sprouts with bacon, and Pintade Rôtie ($138) comprising roasted guinea fowl, stuffed with smoky chorizo and cannellini beans, served alongside with truffle mash and truffle jus.
Seafood and charcuterie options including Saumon Fumé ($34) paired with herbal cream and brioche, Pate en Croute Richelieu ($32) and Jambon de Bayonne ($18) are also available to complete your festive table!
Their festive menu is available till 4th January 2021. Do place your orders 5 days in advance through their delivery platform.