NEWS BLOG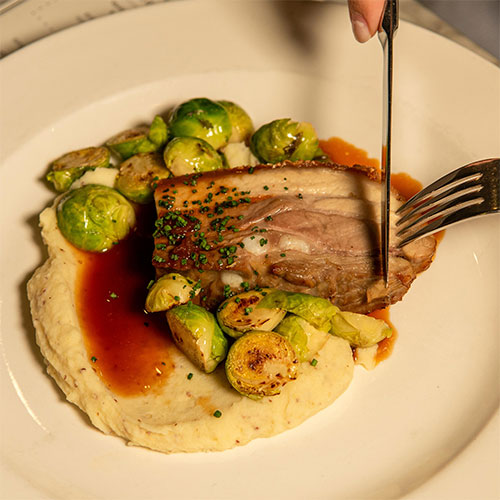 A French Revolution for Bistro Du Vin's Set Lunch
Bonne année, everyone! A new year brings new beginnings and Bistro Du Vin is all set to delight you with its brand new set lunch menu filled with French classics for all to enjoy.
Start your meal off with Salade Lyonnaise – a crisp and light salad topped with soft boiled egg, lardons, and croutons. Meat lovers would gravitate towards the sumptuous Roasted Pork Belly, served with whole grain mustard mash, brussel sprouts, and apple & cinnamon sauce. End off your meal on a sweet note with the Vanuatu vanilla Crème Brulée, or the 72% Venezuelan Chocolate mousse! Available for both the 2-course – $34++ (available on weekdays only) and 3-course ($40++) menus.
Make a date for lunch at Bistro Du Vin today! Call 6733 7763 or click here to make your reservations.