NEWS BLOG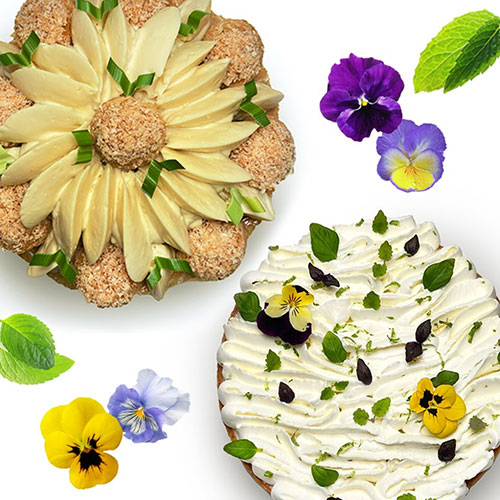 A TASTE OF SINGAPORE AT TARTE
Tarte joins the party at Singapore Food Festival with new thoughtfully curated local-inspired sweet treats!
Made with locally grown herbs and flowers, tingle your taste buds with Tarte's local take on a classic key lime pie. With refreshing lime curd paired with luxuriously smooth mixed herb chantilly cream, the Lime & Mixed Herb Tart ($52+) screams decadence.
For an exciting local twist on a traditional French pastry, dig into the delightful Pandan Coconut St Honoré Cake ($60+) made with a base of homemade puff pastry, fragrant coconut palm sugar Crème Chiboust, and toasted coconut choux puffs.
Available at Raffles City and Shaw Centre from 4 September to 12 September via pre-order, grab yours here!
** Customers will have to pre-order two days in advance.