NEWS BLOG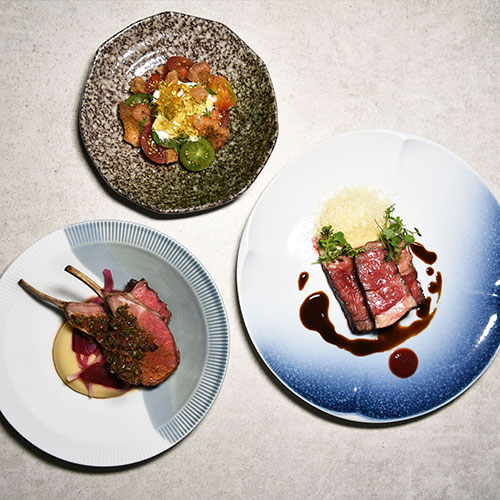 A thoughtful Yuletide affair
This Christmas, gather your nearest and dearest for a thoughtful get-together while tucking into a hearty 6-course Turf Menu ($125++), over heart-felt conversations.
Start your meal on a right tone with Kausmo's tangy Smoky Tallow Tomatoes paired with crispy bits of beef fat, pork jowl and boozy Champagne-basil jelly, followed by a serving of Red Chimichurri Lamb Rack, coupled with pickles and pumpkin seed hummus. Both appetisers are sure to whet your appetite and get you ready for the mains.
No Christmas meal is complete without some substantial meat roast and indulgent, cheesy potatoes. For the mains, Kausmo will be featuring grass-fed Galiciana Beef Ribeye, glazed with smoky, sweet bourbon sauce, accompanied with homemade Cranberry Habanero Hotsauce. This dish sure packs a punch!
To book a seat, click here!