NEWS BLOG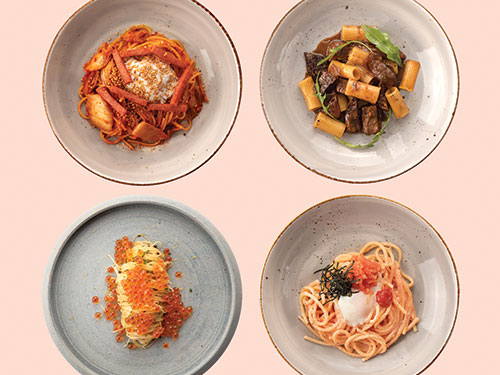 ASIAN-INSPIRED PASTA FLAVOURS TAKE CENTRE STAGE
LINO Pasta Bar is keeping things fresh by introducing four new Asian-inspired pasta flavours. Diners will also be able to pick and choose their favourites from the various categories in our menu as our dishes will be made available for a la carte ordering.
From ikura to mentaiko, kimchi to oxtail, there is a plethora of choice that will keep you wanting more. To cater to our pasta fanatics, LINO Pasta Bar will be introducing a dinner only Mad about Pasta Tasting Menu ($32). It includes a deep-fried calamari appetiser, tasting portions of three pastas – cold angel hair pasta, penne with spicy tomato sauce & Italian sausage and Oxtail Rigatoni, as well as a chocolate gelato dessert with pine nuts and white chocolate lavender sauce to finish.
Click here to book a seat now!