NEWS BLOG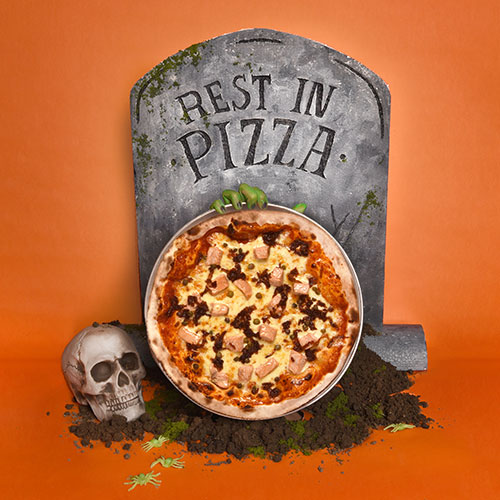 BRINGING BACK YOUR OLD FAVOURITES FROM THE DEAD
This Halloween, two of Peperoni's eerie-sistable pizzas will be brought back from the grave to satisfy your cravings!
Prepare yourself for the frightful return of the Salmone Pizza (M, $19 | L, $24 | XXL, $55) that comes slathered in blood-red tomato sauce and topped with salmon, capers, and caramelised onions. For those who are more inclined towards ghostly white-based pizzas, go for the Bacon Miele Pizza (M, $24.61 | L, $32.10) that is packed full of sweet and savoury flavours.
Find the Salmone Pizza at all our outlets from 16 October to 7 November 2021. For those terrified of leaving the house, it will be exclusively available on Deliveroo from 16 October to 19 October 2021 before our other delivery platforms. The Bacon Miele Pizza, on the other hand, will only be available on GrabFood till 31 December 2021.
Hurry and grab these festive specials before they make another run for it. Book a table or order here!