NEWS BLOG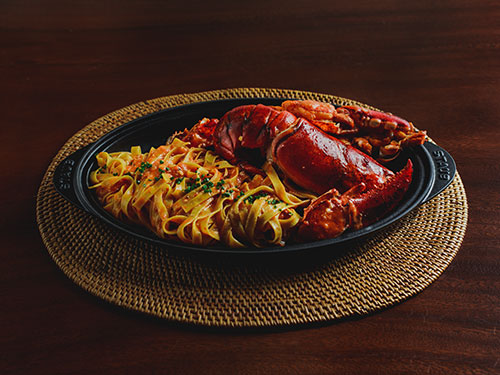 CELEBRATE SINGAPORE'S BIRTHDAY WITH OUR IRRESISTABLE PASTA
In celebration of our nation's birthday, from 01 August to 31 August 2019, enjoy 20% off our delectable Tagliatelle All'Arogosta at only $54 (UP $68). Perfect for sharing between two to three persons, be sure to gather your friends and family to enjoy our signature dish featuring handmade tagliatelle pasta tossed in a lobster bisque tomato sauce, served with plump and juicy lobster from Maine.
Feel free to ask our servers for a wine that will go wonderfully with your meal. It's definitely something you wouldn't want to miss out on.
Reserve your seats here.