NEWS BLOG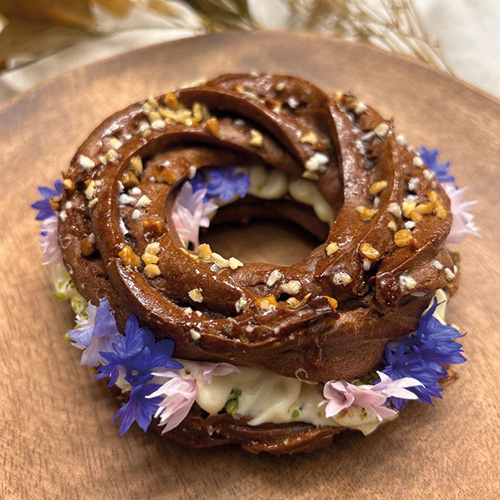 CELEBRATING LOVE
Love is in the air, and we've got just the perfect loving treat.
With a captivating mix of flavours in every bite, the White Peach Paris Brest ($20) is infused with sustainably sourced red crimson cocoa from deZaan. The perfect balance of rich and creamy, it is layered with homemade peppered hazelnut praline, fragrant pistachios and a refreshing white peach compote.
Perfect for sharing or gifting, treat your significant other or even yourself with this Valentine's Day special, available for self-collection.
Available only on 3, 4, 10 and 11 February.