NEWS BLOG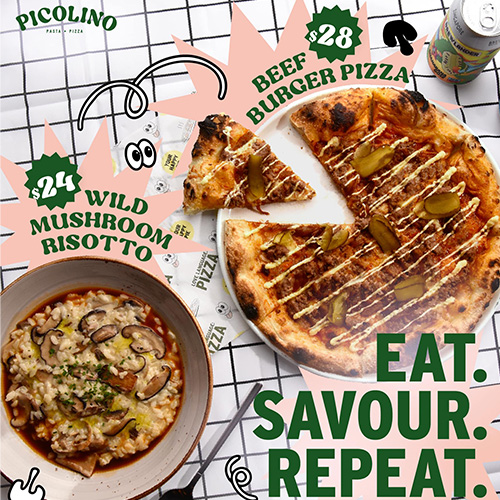 EAT, SAVOUR, AND REPEAT
Indulge in our monthly specials that will live rent-free in your head!
Travel into the wonders of our Wild Mushroom Risotto ($24++), featuring Arborio risotto mixed evenly with the earthy aroma of mushroom ragout, infused with satisfying parmigiano crème.
For savoury pie lovers, you can look forward to our classic yet unconventional Beef Burger Pizza ($28++). Topped with shredded hamburg patty coupled with melt-in-your-mouth caramelised onion and sweet relish, drizzled with a sweet touch of Japanese mayo for a fusion beef burger pizza experience.
Available only from 1st to 30th September, gather your family and friends for a wholesome time with us!