NEWS BLOG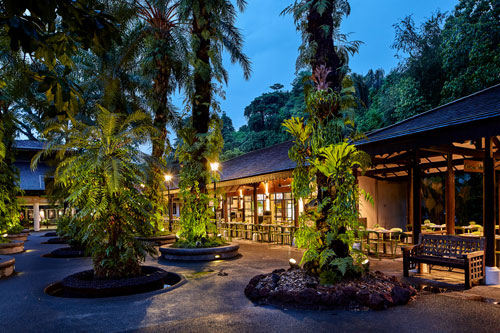 ESCAPE FROM THE CITY
Surrounded by the verdant nature of Singapore Botanic Gardens, Casa Verde offers a relaxing and welcoming respite from the usual city bustle.
Join us for breakfast, and tuck into our homemade waffles, English breakfast sets and local delights, while throughout the day, a simple menu of pastas, pizzas and sandwiches make it an excellent pit stop after a walk in the park.
For those who would like to have a picnic on the lush greenery of Botanic Gardens, enjoy 1-for-1 Pizzas exclusively for takeaway orders. After all, as the saying goes, good things come in pairs!
Lazy to pack for a picnic? Casa Verde offers picnic basket ($60, exclusive of a $30 refundable deposit for return of the basket) consisting of a picnic mat, utensils and other outdoor essentials alongside sweet and savoury goodies.