NEWS BLOG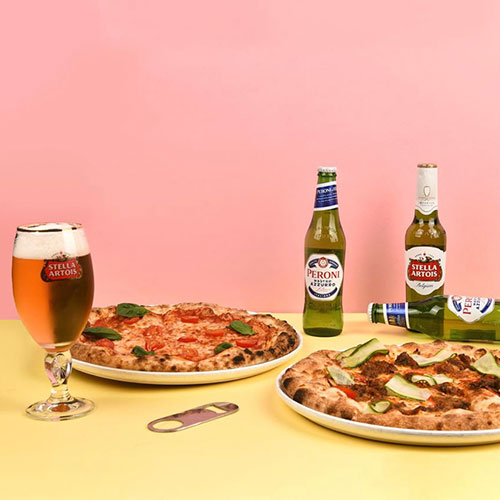 Happy Hour, All Weekdays
Enjoy two of life's simplest pleasures – beer and pizza – with LINO Pizza & Pasta Bar's latest Beer Bundle (from $59.90++). Each bundle includes two pizzas of your choice and a bucket of six beers to share.
Pizza choices include favourites such as Margherita, Burrata, Mixed Meat, and the newly introduced Rendang Beef Oxtail. Delight in these delicious pizzas over some ice-cold beers such as Peroni, Stella Artois and Hoegaarden Rosée.
The Beer Bundle will be available all weekdays, Monday to Friday, 1130am – 3pm and 6pm – 10pm. Book your seat now! For more information, click here.