NEWS BLOG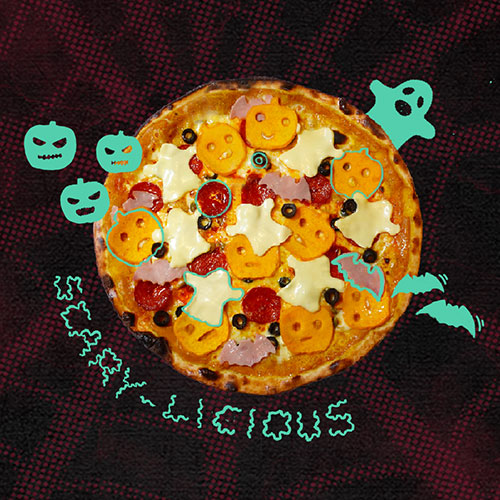 In The Spirit of Halloween
Our devilicous festive special is back to satisfy your cravings!
This Halloween, whet your appetite for terror and look forward to our Peperoni Pizzeria Haunted Pizza, which is available in three sizes (M, $19 | L, $24 | XXL, $55). Inspired by Halloween tradition, our pizza is smothered with sweet velvety butternut puree and topped full with mozzarella, pepperoni, black olives, honey ham and more butternut! Expect each mouthful to be packed full with sweet and savoury flavours – a perfect marriage between two constrasting elements.
Peperoni Pizzeria Haunted Pizza is available from 12 October to 31 October 2020.
Hurry bring your friends and family. Book your seats now!