NEWS BLOG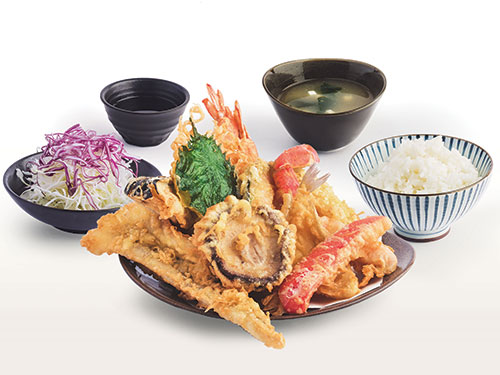 ITADAKIMASU! NEW ADDITIONS TO ENJOY AT TENJIN
This October, send your taste buds into a tailspin with Tenjin's latest additions. Enjoy our all-new Tempura Moriwase (S$24.80) which features a selection of tempura served with warm tentsuyu sauce. It comes with a set of kyabetsu salad and miso soup. For something different, change to our Inaniwa Udon, accompanied with mentsuyu sauce. For a snack on the side, our new favourite would be our seasonal sweet potatoes from Chiba prefecture ($3.00).
Also, Tenjin is now open every day of the week, from 11.30am to 3pm and 6pm to 10pm.
We look forward to serving you soon!