NEWS BLOG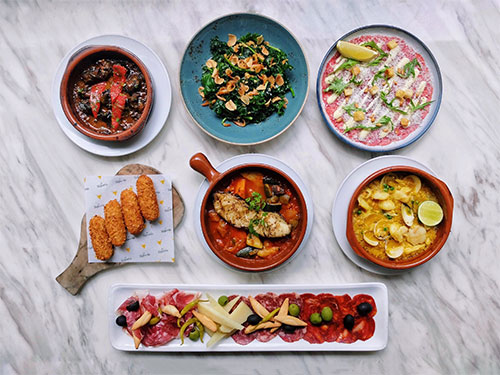 IT'S AN EXPLOSION OF FLAVOURS WITH OUR NEW DISHES
Buen Provecho! Your tastebuds are in for a treat as Chef Wei Han and his team introduce a fresh selection of a la carte dishes. To start, enjoy a selection of Mixed Ibérico served with Manchego cheese, Spanish green olives, quince paste and Picos crackers. For warm tapas, our new favourites would definitely be the creamy seafood saffron rice with a medley of seafood, and the croquettes of Manchego cheese béchamel.
So gather round the table with friends and family for a great time filled with laughter and heartfelt conversations.
Reserve your tables here.