NEWS BLOG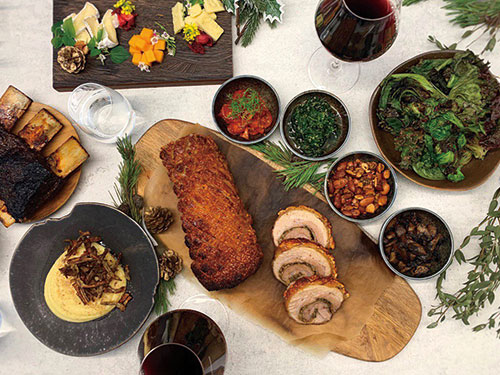 IT'S THE MOST WONDERFUL TIME OF THE YEAR
While it's time to be festive and celebrate, we must not forget there are no breaks in living a thoughtful life. From the 17 to 31 December, Kausmo will be bringing a special Christmas 6-course menu at $75++ per pax. Featuring artisanal cheese & snacks platter, wild caught slipper lobster and other jolly good dishes.
For the extra festive period of 20 to 25 December, Kausmo will be only taking fully booked out sessions of 16 pax at either 6.30pm or 8.30pm. However, if you choose to book out the entire night, you can choose an extra-special menu of $160++ per pax. To embrace the Christmas spirit, you can also choose to have the food prepared in a rustic sharing style rather than being individually plated! This book-out menu has plenty to look forward to – Belly Porchetta and Smoky Short Ribs to Creamy Potatoes with Black Garlic drizzle and much more.
If you're looking for a Christmas meal to remember, there's also the $200++ per pax menu with all of the above plus two bottles of Prosecco. The highlight of the meal being a Cioppino with locally sourced shellfish and toasted challah.
'Yule' not want to miss this. Make your reservations here!