NEWS BLOG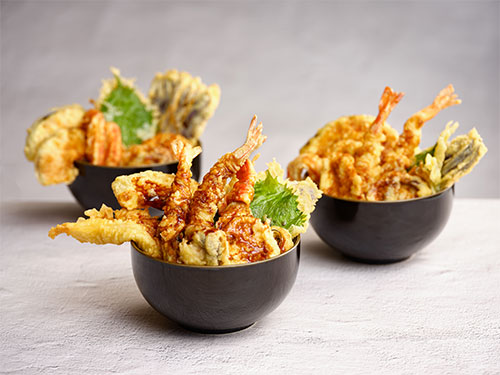 LES AMIS GROUP UNVEILS LATEST JAPANESE TEMPURA DONBURI CONCEPT
Hungry diners along Orchard Road rejoice! Tenjin opens at Shaw Centre offering satisfying and delicious bowls of Tempura Donburi featuring generous pieces of seafood and vegetable tempura served atop a bed of fluffy Hoshi-Jirushi rice from Ibaraki prefecture.
With a simple menu that offers three options – Yasai (vegetarian), Jo (prawn & vegetables), Toku-Jo (anago, crab leg, prawn and fish). All tendon bowls are served with miso soup and Kyabetsu salad. Guests may choose to add on a comforting bowl of Truffle Chawanmushi ($3.80) featuring a fragrant and delightfully steamed egg custard topped with truffle.
Click here to find out more.