NEWS BLOG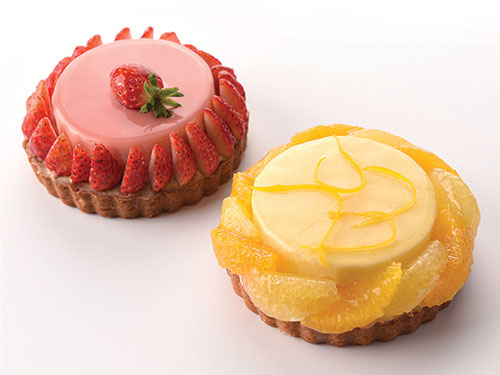 LOVE TAKES THE FIRST BITE
Looking for a way to have your date fall head over heels for you this Valentines' Day? Tarte by Cheryl Koh has exactly what you need for the perfect sweet finish to this special day.
Presenting the MARIHIME STRAWBERRY TART (12cm, $28) made with Tahiti Vanilla mousse, lemon curd, topped with Marihime strawberries from Kinokawa, and the WAKAYAMA ORANGE TART (12cm, $28) created with a duo of prized Haruka and Shunpo citruses from Kinokawa. A sure way to win over any sweet tooth!
Available in-store from 8 to 26 February 2020.