NEWS BLOG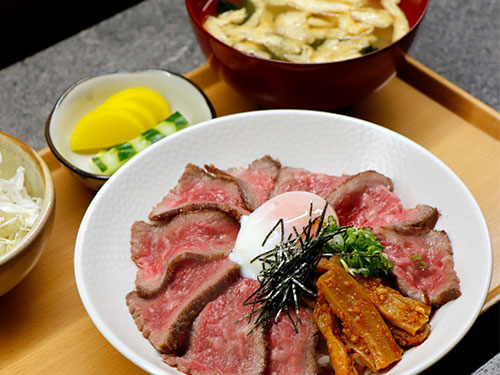 Lunch time munch time
Jinjo takes a new straightforward approach to their new set lunch menu, with something to satisfy every palate. Choose from three options – Gyu Set (S$35), Tori Set (S$25) and Unagi Set (S$32). Each set comes with salad, pickles and miso soup. 
For at meat-lovers, the Gyu Set is sure to satisfy, featuring 100 grams of Kagoshima yakiniku beef served with onsen egg and Japanese rice. The Tori Set consists of grilled chicken and chicken meatballs, also served with onsen egg and Japanese rice. For something more satisfying and hearty, tuck into the new Unagi Set.
To make your lunch meal an indulgent one, add on the sake pairing ($20) of three types of sake to complete your dining experience. 
Click here to book a seat now!