NEWS BLOG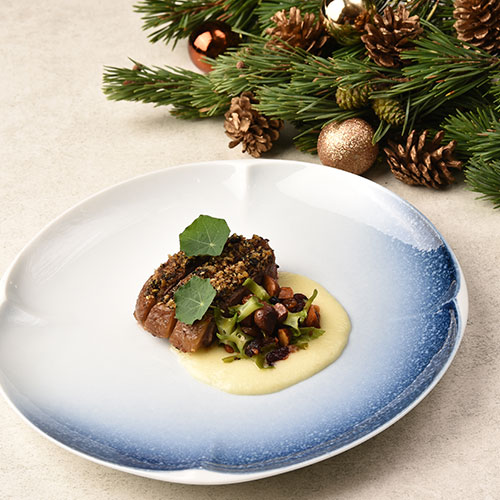 Make your celebrations a thoughtful one
Make your celebrations a thoughtful one with Kausmo's holiday menus.
From 30 November till 18 December 2021, delight yourself with a sumptuous 6-course Menu ($155++/pax). Start your meal on the right note with an aromatic Garlic Parmesan Pumpkin Swirl Bread, followed by two satisfying appetisers – Butter-Glazed Local Mussels and a flavour-packed Cider Pork Belly. Let your taste buds dance with the star of the dinner – a Honey-Spiced Duck full of complexity and depth before ending the indulgence with a classic Gingerbread Cake made better with a special Kausmo touch.
As Christmas draws closer, Kausmo will also be refreshing the menu from 21 December 2021 till 01 January 2022 to feature new gratifying and innovative dishes!