NEWS BLOG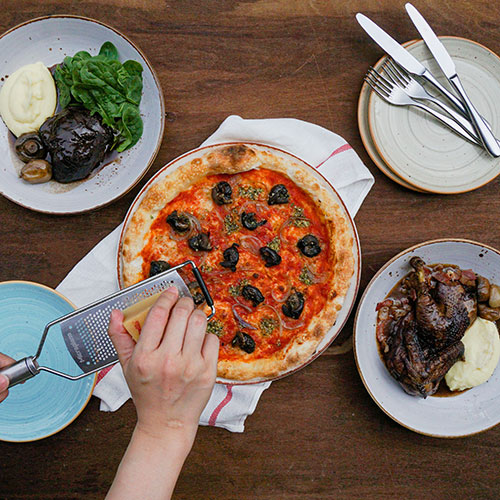 NEW CONTEMPORARY ITALIAN DISHES AT LINO
Get your taste buds ready as LINO has launched an array of new dishes, ranging from appetising starters to substantial mains and even more delightful desserts!
Here is a snappy preview of some of their new starters that would surely set the tone for the rest of the meal – Salmon Gravlax ($22) with homemade beetroot cured salmon enhanced with peppery yuzu dressing and herbs, and the Endive Salad ($19) tossed with blue cheese, walnuts and pear slices.
For those who love a good hearty meal, the Braised Beef Cheek ($36) and Stewed Chicken ($28) will definitely deliver a delectable flavour with each bite you take. While the Escargot pizza ($29) – packed with a garlicky kick – is perfect for a sharing alternative. Don't forget to end off your dining experience on a sweet note with new desserts like the Burnt Cheesecake ($12) and Pecan Tart ($12)!
Book a seat now or get them delivered to your doorstep!