NEWS BLOG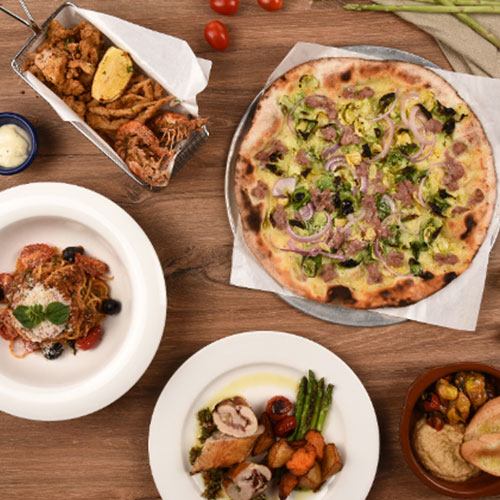 NEW DISHES FOR A NEW SEASON
Get your taste buds ready for Peperoni Pizzeria! Featuring brand new Italian dishes to usher in a different season!
Look forward to new starters like the crispy Fritto Misto ($16+) and creamy Hummus ($14+) paired with blistered cherry tomatoes.
Prefer something meat-free? Try the Impossible Bolognese ($28+) served in hearty tomato sauce, or go for Peperoni's famous wood-fired pizza topped with Impossible Meat and a medley of fresh vegetables (available in M $22+, L $28+, XXL $62+).
Complete the meal with refreshing beverages ranging from Lion Brewery Craft Beers ($11-$14+) to the classic Hoegaarden ($14+). For a sweeter note, you cannot go wrong with a Somersby Apple Cider ($11+).
Treat yourself to a comforting Italian meal today. Make a reservation here or get Peperoni Pizzeria delivered to you.