NEWS BLOG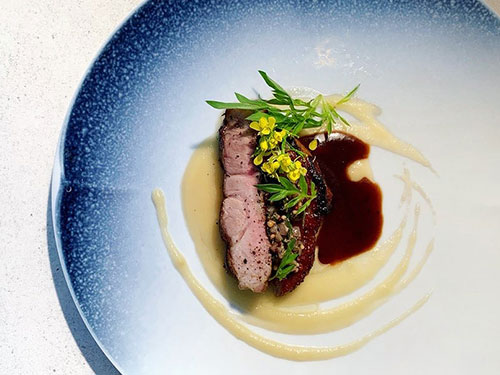 NEW MENU: THE ONLY CONSTANT IS CHANGE
As it is with nature, the only constant is change.
With the changing seasons and produce, enjoy our Pumpkin Seed Sourdough served with peppered beef fat butter; Charred Galangal Kurobuta Pork Collar with a side of chestnuts and apples, wild pepper grainy mustard, and vegetable jus. Ending the meal on a special collaboration with Geometry, Cream Cheese Cake topped with Geometry Smoked Blackberry Sherbet and trigona berries.
Do try Kausmo's ever-changing menu! Make your reservations here.