NEWS BLOG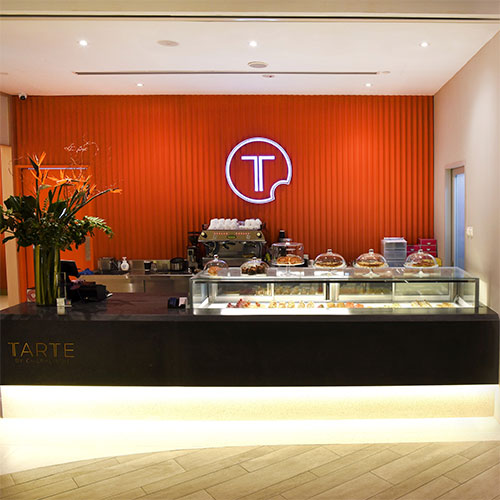 New Year, Refreshed Space
After a 2-week long renovation, Tarte by Cheryl Koh is back with a brand new space and a refreshed look!
Still located within the second level of Shaw Centre, Tarte is now refreshed with a wider and more impressive storefront. The revamped store spots a new signature look – decked in a neutral shade of wood and an alluring African Tulip red, exuding a sense of modern elegance. The expanded dining area makes for a welcoming and cosy spot, perfect for that mid-day treat or overdue catch-up with some friends over Tarte's decadent seasonal delights.
Tarte is now located at Shaw Centre, #02-05, just a few doors away from their previous space! Be sure to drop by to satisfy your Tarte cravings. To view their current menu, click here!