NEWS BLOG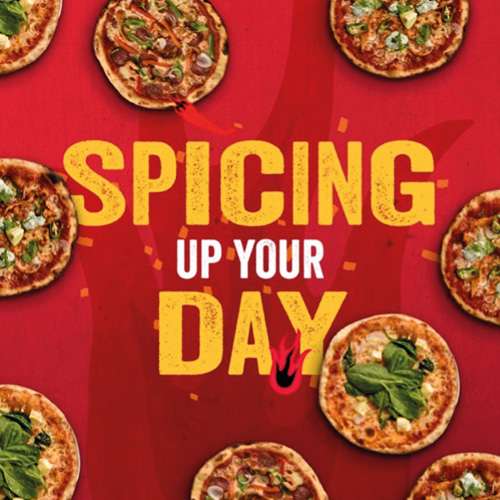 PIZZA, SPICE, AND EVERYTHING NICE WITH PICCANTE PRONTO
New year, new resolutions, new specials. In the year of 2023, Piccante is kickstarting things off with some added pizza pizzazz, because we all need some spice in our your life!
Piccante is doing things a little differently this year and will be introducing special flavours each quarter. This quarter—aptly named "Morning Spice"—showcases three kickass flavours.
Spinaci (M- $14, L- $19, XXL- $52)
Pollo Tandoori (M- $14, L- $19, XXL- $52)
BBQ Carne (M- $14, L- $19, XXL- $52)
The Spinaci pack a punch with a chockful of baby spinach and onions melded perfectly together with brie and grated parmesan. While the Pollo Tandoori features a delicious combination of tandoori chicken, green chilli, lime, and mint yoghurt.
Last but not the least, Piccante's BBQ Carne is a meat lovers' fantasy brought to life. Filled with chicken strips, beef pepperoni, bell peppers and barbecue sauce, it's sweet and savoury with a tad of heat.
Available for dine-in, islandwide delivery and takeaway, head over to Cluny Food Court or their online store from 03 February 2023 to 30 April 2023.