NEWS BLOG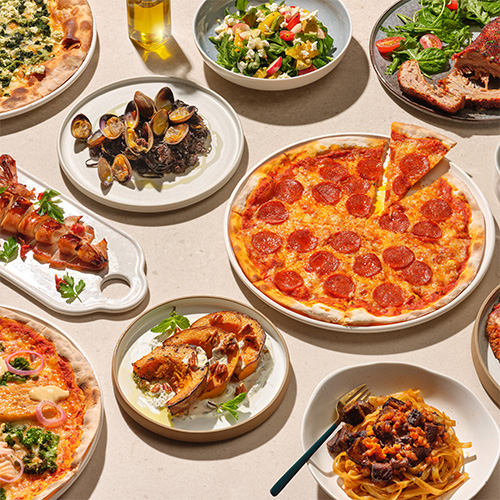 SAME APPETITE FOR LIFE WITH A REFRESHED MENU
Peperoni Pizzeria is refreshing their menu this July, focusing on fresher ingredients as well as tweaks made to their popular classics.
Breathing new life to the menu are some healthier but no less delicious plates such as their Kale, Cauliflower & Avocado Salad ($18.50++), drizzled with piquant dill vinaigrette, and the perfectly charred and creamy Oven Roasted Pumpkin ($14.50++), paired with refreshing mint yoghurt sauce and pecan nuts.
Also new to the menu is their crusty Salmon and Kale with Umami Sauce ($20.50++ for Medium, $26++ for Large and $57++ for XXL), boasting a generous topping of salmon chunks, kale, capers, pickled onions, finished off with miso-mayo dressing.
While you're at it, grab a glass of their new Aperol Slushie ($13.50++) and Negroni ($13.50++). If you're not feeling boozy, they have five new homemade sodas available which are great for any time of the day!
Launching on 13th July for dine-in, takeaway and delivery! Follow their Instagram for more updates!