NEWS BLOG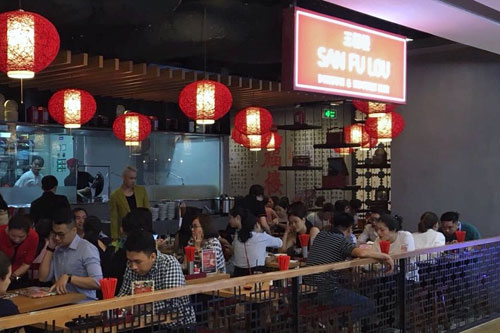 SAN FU LOU OPENS ITS 6th OUTLET IN VINCOM, VIETNAM
Set in the heart of bustling Ho Chi Minh City, at the base of Vincom Center, San Fu Lou has just opened its 6th outlet, offering guests a respite from the hectic streets of Vietnam, by transporting them into a whole new world, where vintage-nostalgia meets modernity.
Crafted from their own interpretation of Cantonese food, San Fu Lou offers a well-curated Cantonese food experience that blends Cantonese cuisine with a modern twist, which is bound to leave you craving for more.
We say, hurray to more dim sum!