NEWS BLOG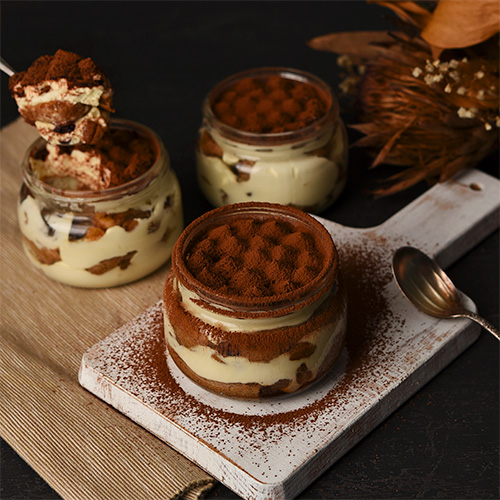 SAY I TIRA-MISS-U WITH KRUSTY
There's probably no better Valentine's Day treat than dessert and Krusty's Rum & Raisin Tiramisu ($28 for 300ml) is the perfect choice to declare your love on this special day. As they say, first comes love, then comes dessert!
Silky and rich yet light, Krusty's tiramisu is layered with raisins and cranberries macerated in dark rum for an added boost of deliciousness.
Perfect for sharing or gifting, surprise your significant other or even yourself with this Valentine's Day special, available for delivery from 10 to 13 February. Keep a lookout for the order link on Krusty's Instagram starting 6 February!