NEWS BLOG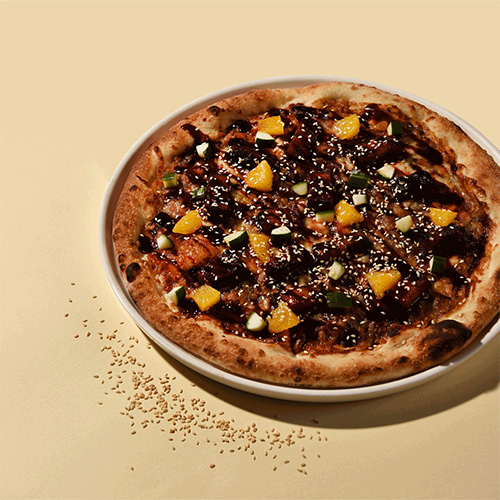 SEPTEMBER'S PICK-ME-UP
Incorporating authentic flavours from your favourite local hawkers, get ready to feast your eyes and tastebuds on LINO Pizza and Pasta Bar's "Char Siew" Pork Belly Pizza ($26++)!
Tender and juicy roasted pork belly paired with crunchy cucumbers and orange segments for an unforgettable flavour combination. Completed with a garnish of sesame seeds, every slice is a delightful sweet-savoury party!
For pasta lovers, go for their Aglio Olio Con Anchovies ($24++), which comes tossed with fresh European anchovies, black olives, and sweet cherry tomatoes. An upgrade from the humble Aglio Olio, this takes you to umami town with every slurp. Sounds like true pasta heaven, doesn't it?
Available for the whole of September, make your reservations today!