NEWS BLOG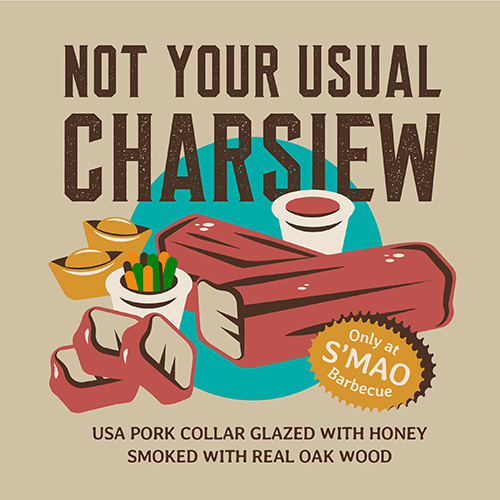 SMOKING HUAT CHAR SIEW
In the repertoire of Chinese roast meats, Char Siew easily tops the list as it is well-loved by people of all ages. Kickstarting your bunny year on a sweet and 'huat' note, S'Mao will be launching their Smoky Huat Char Siew for pre-order ongoing till 1st February 2023.
USA Pork Collar glazed with honey and smoked over real oak wood, S'Mao's Char Siew is served alongside house-made nonya archar and carolina gold or barbecue sauce. Satisfaction guaranteed in each bite with this tender, juicy and smoky meat.
Available in 250g, 550g, and 1.3kg in cold or warm packed, S'Mao's Char Siew are priced at $28, $58 and $128 respectively. Limited quantity only, be sure to get your hands on these dangerously addictive meats to ramp up your reunion dinner!
*Pre-order of 4 days in advance is required.