NEWS BLOG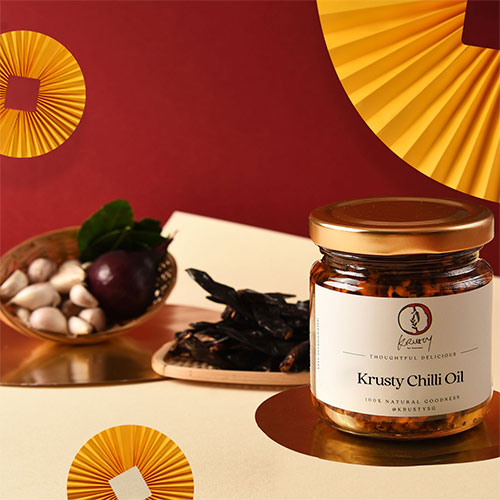 SPICE UP THE SEASON WITH KRUSTY
Spice up the season of reunions with Krusty's new festive-inspired specials!
For the perfect accompaniment to your dinner feasts, delight yourself with the aromatic Krusty Chilli Oil ($18), made with shiitake mushrooms, Thai basil kaffir lime, and tamarind. Or try the flavour-packed Krusty Steamboat Drip ($12) made with tomatoes, vinegar, and lemongrass, guaranteed to take your hotpot meal up a couple of notches.
Krusty will also be offering a Lunar New Year-inspired Krusty XO Pullapart Loaf ($20) topped with scallops and shrimps for all the umami goodness that Chinese New Year flavours bring.
To order these seasonal specials, keep a lookout for the order link on Krusty's Instagram on 23 January and 30 January 2022!