NEWS BLOG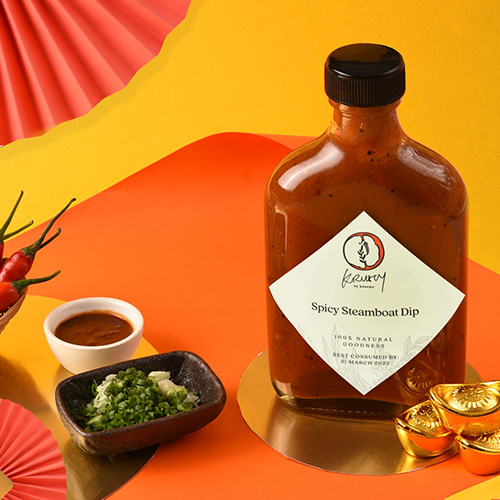 SPICING UP YOUR CNY WITH KRUSTY
What is a Chinese New Year celebration without the quintessential feasting and steamboats? With the Year of the Rabbit approaching, Krusty by Kausmo gives you several fiery options to spice up your reunion dinners!
Making for a delightful hosting snack or morning breakfast, Krusty's XO Pullapart ($20) – a fluffy milk bread made from caramelised dried shrimp, scallops, shallots and chilli flakes is a sure winner! A steamboat party is never complete without our highly anticipated dips, which include our addictive Krusty Chilli Oil ($18), bursting with flavours like roasted chili, garlic, red onion, and more. Not forgetting our Spicy Steamboat Dip ($12), featuring caramelised flavours derived from vine-ripened tomatoes, peppers, tamarind and more.
Pre-orders are now open, with collection dates on 6, 7, 13, and 14 January 2023. Ring in the new year with our dips and bread!