NEWS BLOG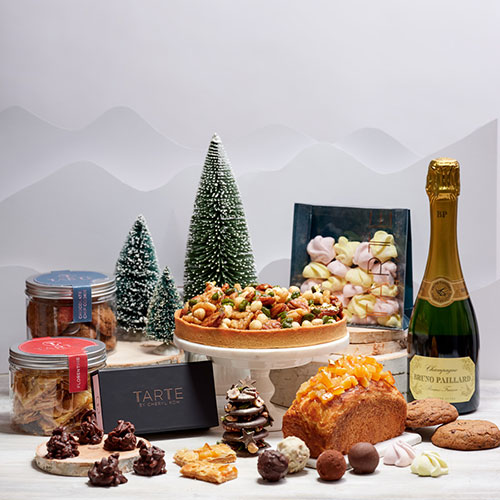 TARTE BY CHERYL KOH
Celebrate Christmas with your friends and loved ones over a table filled with handcrafted yuletide goodies inspired by classic French recipes and made with the season's finest ingredients. With 4 well-curated hampers to choose from – LOVE, JOY, HOPE and PEACE, there is definitely a little something to put everyone in a jolly mood.
In typical Tarte fashion, the team has also prepared two lovely tarts – Maple Pecan and Spiced Caramel Mixed Nuts, which will serve as the perfect ending to a scrumptious meal.
Early bird specials (15% off) are available from 1 November to 15 November. Advance orders can be made from 1 November onwards.
For more information about Tarte's Christmas Collection, please click here, email us at tarte@lesamis.com.sg or call 6235 3225.