NEWS BLOG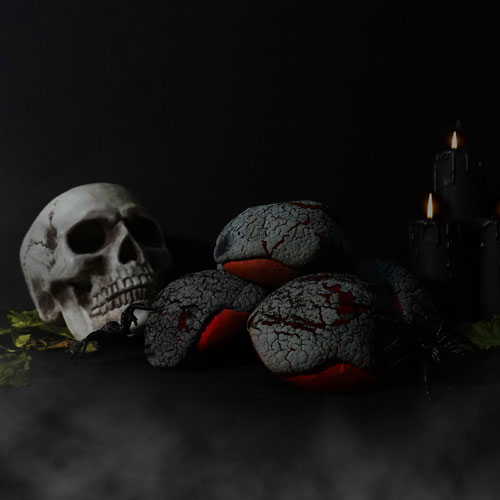 Tricks and Treats with Kausmo
From 20th to 31st October 2020, diners at Kausmo will be in for a spooky surprise! Tuck into a delectable 6-course feast ($75++), featuring several Halloween creations.
Get a chance to try devilish pieces of Beetroot Brimstone Bread and creamy Duck Heart Rillettes accompanied with savoury tuile leaves, lemon pepper and roasted pepper char. Round off the meal with Kausmo's take on a gothic-chic dessert featuring a red and black Cream Cheese Rosette. Take a stab at the Kausmo Preserved Lemon Olive Cake and watch the filling of maple yogurt and brandied strawberries ooze out onto the plate.
Get your hands on a set of four limited-edition artisanal Autumn Pies (Berry Frangipane, Strawberry Balsamic, Toasty Pecan and Golden Peach & Mango). Paired with a sweet and savoury Roasted Kabocha Pumpkin Sherbet made in collaboration with local gelato brand, Monarchs and Milkweed, at only $95.